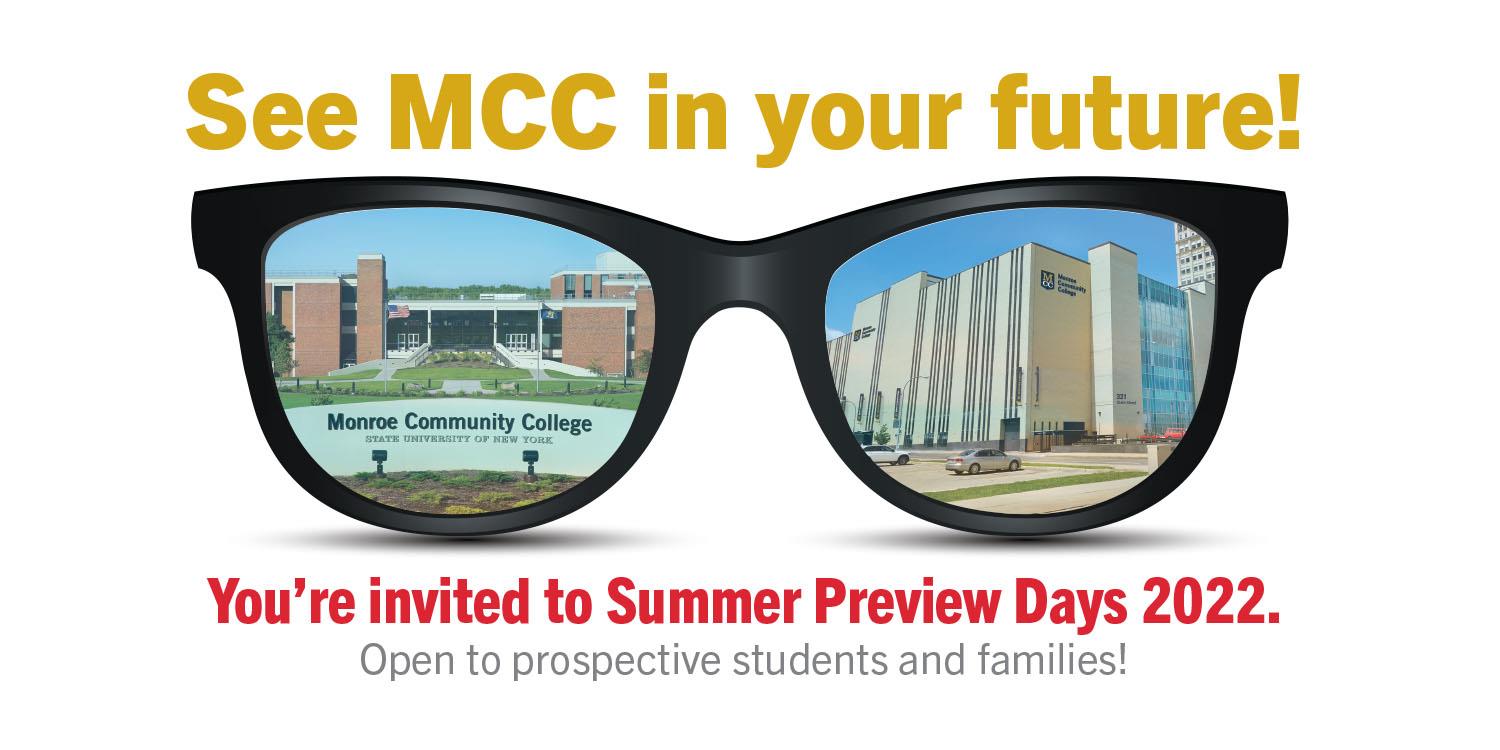 MCC Summer Preview Days- Downtown Campus
You're invited to see all that MCC has to offer at the Downtown Campus Preview Day. This event is open to prospective students and families. Come visit the MCC Downtown Campus and tour classrooms, studios, labs, and athletic facilities. Stay for refreshments and Q&A.
MCC Downtown Campus
Enter MCC Downtown at the main entrance off Morrie Silver Way. Proceed to the 3rd floor. You will meet in front of High Falls A&B. There is free parking in lot AA. Enter the lot on Morrie Silver Way or N. Plymouth Ave. The parking gate will automatically open when you approach it.